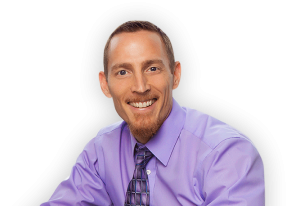 Dr. Peter Osborne is a doctor of chiropractic, doctor of pastoral science, an expert in functional nutrition, and is Board Certified with The American Clinical Board of Nutrition.
Often times referred to as "The Gluten Free Warrior", he is one of the most sought after alternative and nutritional experts in the world. He has had the honor and privilege or sharing the stage with some of the world's most well known and internationally recognized experts to include Alessio Fasano, MD, Russell Jaffe, MD, PhD, Steven Gundry, MD, Joe Mercola, DO, Yehuda Shoenfeld, MD, and Dr. Josh Axe.
He is one of the world's leading authorities on gluten sensitivity, and lectures nationally to both the public as well as doctors on this and many other nutritionally related topics. He is the founder Gluten Free Society, the author of The Gluten Free Health Solution and The Glutenology Health Matrix, a series of digital videos and ebooks designed to help educate the world about gluten. In addition, he is the author of the international best selling book, No Grain No Pain, published by Touchstone (Simon & Schuster), which was also printed in 5 languages and turned into a PBS special that aired nationwide.
Because of his work with gluten, Dr. Osborne was invited to speak at the Harvard Faculty Club with functional medicine advocate, New York Times best selling author and TV icon, Suzanne Somers.  Because of his passion to educate the world about the relationship between gluten and autoimmune disease, he founded, financed, and hosted, The Autoimmune Revolution I & II– a free online educational series featuring more than 40 of the world's leading experts on autoimmune disease and nutrition.
Dr. Osborne has been a featured expert in a number of documentaries including, Betrayal, Autoimmune Secrets Revealed, and the Netflix series, Afflicted.
Dr. Osborne has served as the executive director and the vice president for the American Clinical Board of Nutrition. He was an adjunct professor at HCC and Texas Women's University teaching nutrition and neurophysiology to nursing and occupational therapy students.  He currently serves on the advisory board for Functional Medicine University.
He has been featured in or on Netflix, Fox News, CBS, PBS, The New York Post, Muscle & Fitness Hers, Celiac.com, The Gluten Summit, Radio MD, The People's Pharmacy Radio, The Journal of Gluten Sensitivity, and many other nationally recognized publications.